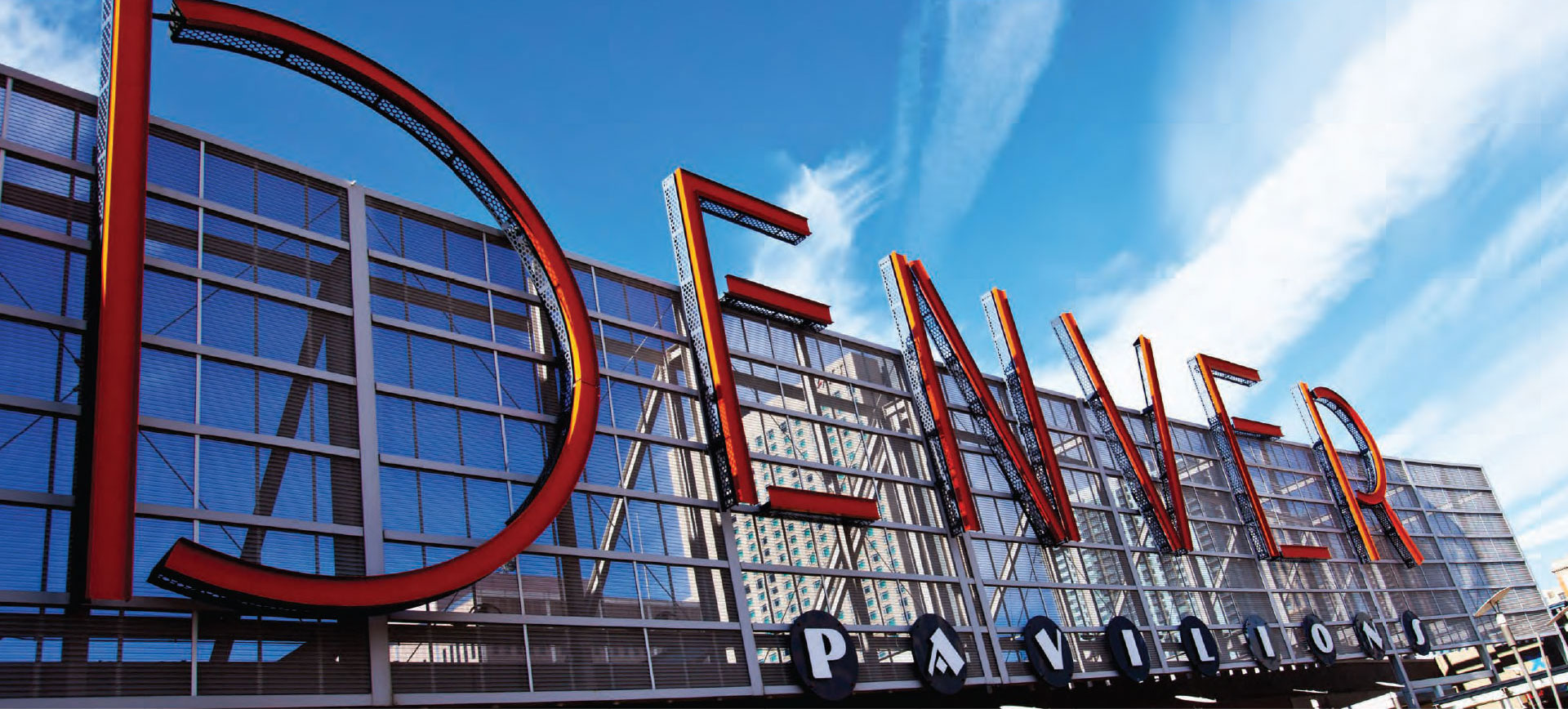 Right here, right now at Denver Pavilions there is a thriving shopping, dining, and entertainment scene. With over 40 merchants, experience the best of what downtown Denver has to offer in one convenient location.
BEST VIEW OF DENVER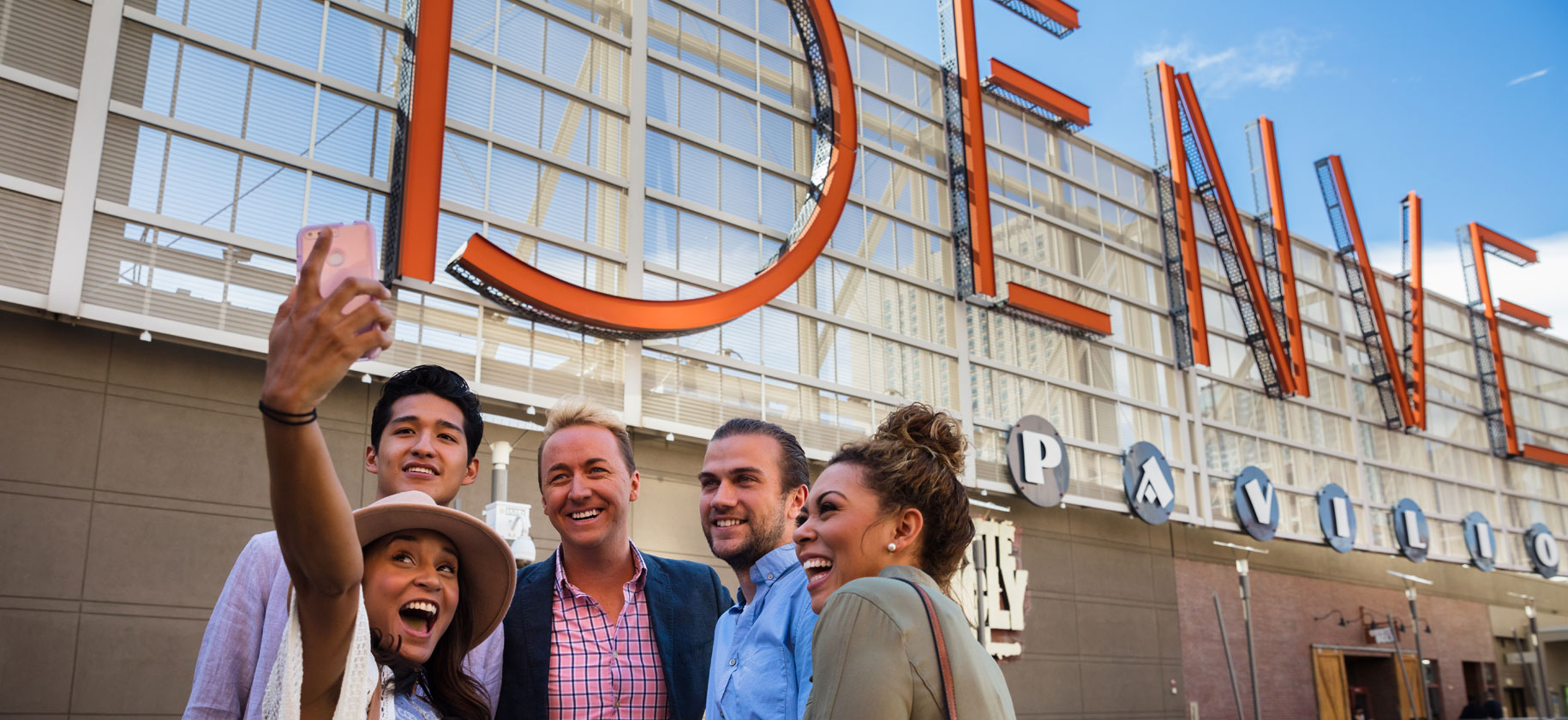 Grab the ultimate Denver Selfie when you snap a pic at the iconic Denver sign. The best angle is on Level 3 by Lime Cantina. Don't forget to use #BestViewOfDenver for bragging rights.
VIEW LOCATION

Happy Hour Deals
Hooray for Happy Hour! Click below to see the latest and greatest discounts on food and libations.
PARKING LIKE A PRO
Denver Pavilions offers approximately 800 underground parking spaces accessed off Welton Street and 200 surface parking spaces accessed off Glenarm Street. The retail/entertainment/restaurant center is convenient for the downtown area's 110,000 office workers and is close to all the major hotels, the convention center, the 16th Street Mall shuttle, RTD buses, light rail service and B-cycle stations.
STANDARD PARKING RATES
Over 3 hours rate from $14.00 to $18.00
0 – 10 mins
No Charge
11 mins – 1 hour
$4.00
1 hour – 2 hours
$8.00
2 hours – 3 hours
$12.00
Over 3 hours
$18.00
Monday-Friday enter between 5pm-5am
$7.00 (Flat Rate)
Saturday & Sunday enter by 5am, exit by 7pm.
If leaving after 7pm, another $7 will be charged until 5am.
$7.00 (Flat Rate)
Over 3 Hours rate from $14.00 to $18.00 effective Monday 11/21/16
* Vehicles leaving after 5am will incur day rates.
* Vehicles leaving after midnight will incur evening rates.
Evening rate is $7.00. Lost ticket fee of $45.
No in & out privieges.
For parking questions, please call 303.623.5411
ENJOY 4 HOURS OF FREE PARKING IN THE DENVER PAVILIONS UNDERGROUND GARAGE WITH THE PURCHASE OF A MOVIE TICKET!
PARKING DIRECTIONS
From I-25: Exit Colfax Ave. East. Cross Speer Blvd. and first left onto Welton St. Then cross 15th St. to Denver Pavilions. Underground parking entrance on right.

Parking Garage: Denver Pavilions Parking Garage — accessed from Welton Street between 15th and 16th St. Elevators take you directly into the Denver Pavilions from the parking garage. Metered street parking available around the Denver Pavilions — free on Sundays. Free shuttle on the 16th Street Mall.
UNITED ARTIST THEATRE ON LEVEL 3 IS THE ONLY MERCHANT AT DENVER PAVILIONS THAT VALIDATES PARKING. PARKING WILL BE VALIDATED FOR THE UNDERGROUND GARAGE. THE ENTRANCE IS LOCATED ON WELTON BETWEEN 15 STREET AND 16 STREETS.
 THE THEATRE WILL VALIDATE YOUR PARKING FOR 4 HOURS. TIME BEGINS WHEN YOU ENTER THE GARAGE.
FOR MONTHLY PARKING RATES

Please call SP+ at 303-623-5411
Denver Pavilions' underground garage is brightly lit, complete with directories and a color-coded wayfinding system for patrons to navigate to their destination quickly and efficiently. The garage is patrolled by security.
The "Park Now" program includes garages that offer the most benefit to customers.

This includes:
Clearly posted parking rates for regular parking and events
Visible payment options that include both cash and credit
Clearly posted hours of operation
Regularly open to the public on a consistent schedule
Operator phone number prominently posted