CONTACT US
500 16th Street Suite 10, Denver, CO 80202
Information Line: 303.260.6000
Management Office: 303.260.6001
Security: 720.570.6928
HOURS
GIFT CARDS
DENVER PAVILIONS GIFT CARDS
MAKE THE PERFECT GIFT!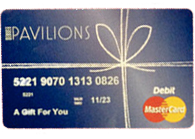 16TH STREET FREE MALL RIDE
MON-SAT: 5AM-1:30PM
SUN: 6AM-1:30PM

LEASING INFORMATION
Leased by the Zall Company
Stuart Zall: 303-804-5656

RECENT PRESS
  WINTER AGLOW ON GLENARM  UNWRAPPED FOR THE HOLIDAYS AT DENVER PAVILIONS Festive trees, Parade of Lights floats, outdoor seating,  Santa, free photos, and music bring joy to 2020 Denver's outdoor shopping, dining and entertainment district, will transform into a magic holiday wonderland this season. The festive center will be enhanced with a brightly lit […]
Denver Pavilions great wall was lit up red to support #WeMakeEvents. An awareness campaign to help the struggling live event industry get back on its feet after being devastated by COVID-19. Learn more about it here.
You've probably heard the story of 6-year-old Bridger Walker, the Wyoming boy who protected his sister from a dog attack. The social media post showing the boy's scars went viral. Saturday, he was in Denver at IT'SUGAR Candy Store, where he got to go on a candy shopping spree.